eSIM Canada – A Comprehensive Guide to Seamlessly Connect
In today's world of travel, having an eSIM for your journey to Canada has become the go-to choice for savvy travelers. It's a far more convenient option compared to the hassle of searching for a local SIM card store upon arrival. Not only does it save you from costly roaming fees, but it also opens up the possibility of turning your smartphone into a dual SIM device.
If you're planning to explore the beautiful landscapes of Canada, you'll want the best eSIM to accompany your device.
With this in mind, take a look at the best eSIMs for Canada. Moreover, we'll provide you with valuable insights into alternative methods to stay connected to the internet during your stay in this remarkable country.
An eSIM represents the latest and most streamlined method to access the internet without compromising your smartphone's design or functionality. This virtual SIM card seamlessly integrates into your device, opening up a world of possibilities. You can effortlessly connect to the web, enjoy your favorite apps, navigate online maps, and perform numerous other functions, all thanks to a cellular data plan from your chosen provider.
The beauty of eSIM lies in its provider's partnerships with various cellular operators. This ensures that you can utilize their networks without incurring any unexpected or extra charges during your stay in Canada. Say goodbye to the worries of costly roaming fees and embrace the convenience of eSIM technology.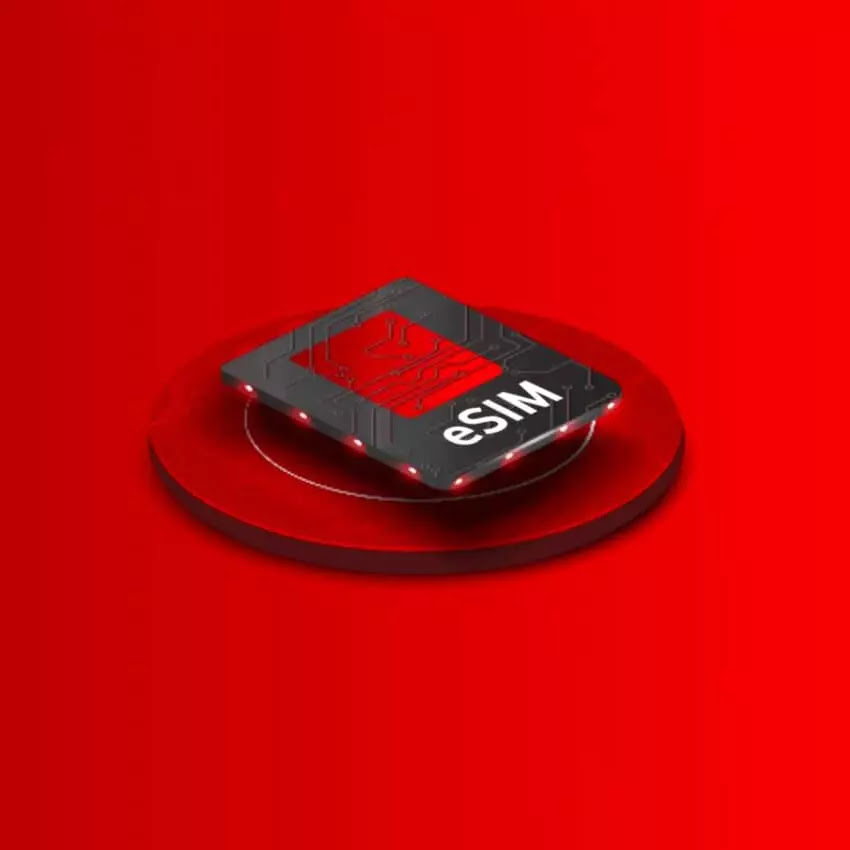 Why is an eSIM necessary in Canada?
Why is an eSIM an absolute necessity for your Canadian journey? Let's dive into the compelling reasons:
Convenience:

An eSIM eliminates the need for frantic searches for physical SIM cards in airports or stores. You can secure one from the comfort of your home or wherever you are right now, saving you valuable time and effort.
Dual-SIM Capability:

Keep two numbers active on your cellphone simultaneously without the hassle of removing and swapping physical SIM cards. It's the ultimate solution for multitasking travelers.
Cost-Efficiency:

Choosing an eSIM over international roaming can significantly cut down your expenses. It's a budget-friendly option that won't break the bank during your Canadian adventure.
Ease of Management:

Managing an eSIM is a breeze. It's user-friendly, and you can control it effortlessly from your device, making it a stress-free choice for staying connected.
Durability:

Unlike regular SIM cards, eSIMs are more robust and resistant to wear and tear. You won't have to worry about damage caused by frequent use or handling.
Immediate Connectivity:

Your eSIM ensures you're connected to the internet as soon as you arrive at the Canadian airport. No more frustrating delays or language barriers to hinder your connectivity.
Navigating the vast landscapes of Canada can be challenging, especially if you encounter language barriers in English or French. However, you can preemptively overcome these challenges by acquiring an eSIM for your Canada travels right from your home, ensuring seamless connectivity and peace of mind throughout your journey.
What phones support eSIM Cards in Canada??
Wondering which cell phones are compatible with eSIM technology? Since 2018, many smartphone manufacturers have embraced this innovation. Here's a breakdown of compatible devices from various brands:
Apple iPhones:
iPhone XS, XR, and newer models.

iPhone SE 2 (2020).

iPads with 4G connectivity.
Samsung:
Samsung Galaxy S20 series and newer.

Galaxy Fold series and newer.

Galaxy Note 20 series and newer.

Galaxy Z Flip series and newer.
Huawei:
Huawei P40 series.

P40 Pro.

Mate 40 Pro and subsequent versions.
Google Pixel:
Google Pixel 3 and 3a.

Pixel 4, 4 XL, 4a, 5, and recent models.
Oppo:
Oppo Find X3 Pro.

Oppo Reno 5A.
Motorola:
Razr (2019) and newer models.

Razr 5G (dual SIM).
Other Compatible Brands:
Nuu Movil X5.

Gemini PDA.

Rakuten Mini.

Sony Xperia 10 III Lite.

Sony Xperia 1 IV.

Rakuten Big-S.

Rakuten Big.

Honor Magic 4 Pro.
How to activate an eSIM in Canada
Activating eSIM Card on an Apple iPhone:
CanadianSIM eSIM Activation:
Open

Settings

on your iPhone.

Navigate to

Cellular

or

Mobile Data.

Select

Add a new plan.

Scan the provided QR code.

Choose your desired cellular data plan.

Activate

Data Roaming.

Confirm your selection, and you're good to go!
Activating eSIM on an Android Device:
CanadianSIM eSIM Activation:
Open Settings on your Android device.
Go to Networks and Internet.
Select Add cellular/mobile plan.
Set the eSIM as the default for cellular data.
Enable Roaming, and you're done!
These straightforward steps will help you seamlessly activate your eSIM on both iPhone and Android devices in Canada, ensuring you're connected and ready for your adventures.
Comparison of the eSIM Card for Canada and other alternatives to connect to the internet
Here's a comparison between eSIMs for Canada and other alternative methods to access the internet while traveling to this destination:
eSIM for Canada vs. Prepaid SIM card for Canada
eSIM:
Installation: Installed electronically and works on devices with eSIM support (smartphones, tablets, laptops, IoT devices).
Compatibility: Versatile and can be used across multiple types of devices.
Physical Card: No physical card required.
Flexibility: Easier to switch between different plans or providers.
Availability: Can be purchased remotely before traveling.
Installation: Requires a physical SIM card inserted into a compatible phone.
Compatibility: Primarily works on cell phones.
Physical Card: Physical card is essential.
Flexibility: Switching between SIM cards can be more cumbersome.
Availability: Generally purchased in-store or upon arrival in Canada.
eSIM for Canada vs. Data Roaming:
Functionality: Virtual chip embedded in the device for cellular data use.
Usage: Typically comes with data-only plans.
Cost: May be cost-effective compared to international roaming for data usage.
Functionality: Provided by your domestic carrier for voice, SMS, and data.
Usage: Supports calls, SMS, and data.
Cost: Can be expensive, especially for data usage abroad.
eSIM for Canada vs. Pocket WiFi:
Functionality: Virtual SIM embedded in the device for cellular data.
Usage: Suitable for various devices, including smartphones and wearables.
Portability: Integrated into the device, no additional equipment required.
Functionality: Portable wireless router providing internet access via WiFi.
Usage: Typically used for multiple devices (e.g., smartphones, laptops) simultaneously.
Portability: Requires carrying an additional device (the pocket WiFi router).
In summary, eSIMs offer versatility and convenience, working on a wide range of devices without the need for physical cards. Prepaid SIM cards are more traditional and work primarily with cell phones. Data roaming may be costlier but offers voice, SMS, and data services. Pocket WiFi provides internet access for multiple devices through a portable router, making it ideal for groups or in areas with poor connectivity. The choice depends on your specific needs, device compatibility, and travel preferences.
CanadianSIM - Your Trusted eSIM Provider in Canada:
At CanadianSIM, we understand that staying connected is essential, whether you're a seasoned traveler or a professional on the go. That's why we're here to offer you a hassle-free Best eSIM For Canada that caters to your unique needs while exploring or working in Canada.
For New Line Activation:
Step 1: Visit canadiansim.com or give us a call to activate a new line and acquire your eSIM card.
Step 2:

Register on our website, place your eSIM order and we will deliver it to you.. Once received, you can easily activate your eSIM, ensuring a hassle-free start to your connectivity journey.
For Existing Line Transition to eSIM:
Step 1: Obtain a new eSIM card from canadiansim.com or reach out to our dedicated team for assistance.
Step 2: Upon receiving your eSIM, follow the instructions to change your SIM card number on MyAccount. Visit fido.com and refer to the guidelines under "How to Update your SIM Card" for a smooth transition.
Step 3: Complete the device setup as per the provided instructions, and you're all set to experience the benefits of eSIM technology.
At CanadianSIM, we're committed to making your eSIM journey in Canada as smooth as possible. Whether you're activating a new line or making the transition, we're here to ensure you enjoy a hassle-free and reliable connectivity experience throughout your stay.